WANNA LICK?
PSYCH! Cool off in our super-soft, light-and-airy flowy tee. Part of our exclusive limited edition TROUBLEMAKER COLLECTION
More info
HERE COMES TROUBLE
Class up your tank game and let them know trouble is on the way in this ultra-soft muscle tank from our TROUBLEMAKER COLLECTION
More info
AND SO IT BEGINS
Our brand was born Behind the Orange Curtain in Orange County, California. Our passion for inspirational design and collaboration brought our vision and fun-loving apparel to life.
INSPIRATION
Our products bring together the very finest materials and stunning design to create something one-of-a-kind and very special. We believe in quality, care and creating unique products that bring smiles and happiness.
WHAT'S YOUR POINT?
Colorful, creative, and inspired by what we see everyday, each product represents what we love about the world we live in or maybe just a point we want to bring to light. We hope they'll inspire you too.
BE KIND
We take a thoughtful approach to the entire lifecycle of our products, from design through production, use and potential re-use.
As a small growing company, it isn't always easy, but we will always seek the most socially responsible manufacturing options available and manufacturing techniques that cause the least amount of environmental impact to our universe.
- Proudly made in the USA
- No sweat-shops
- Non-toxic natural dye processes
Be Happy. Be kind. Be an Inspiration. What's your Point?
Thanks for stopping by,
Inspiration Point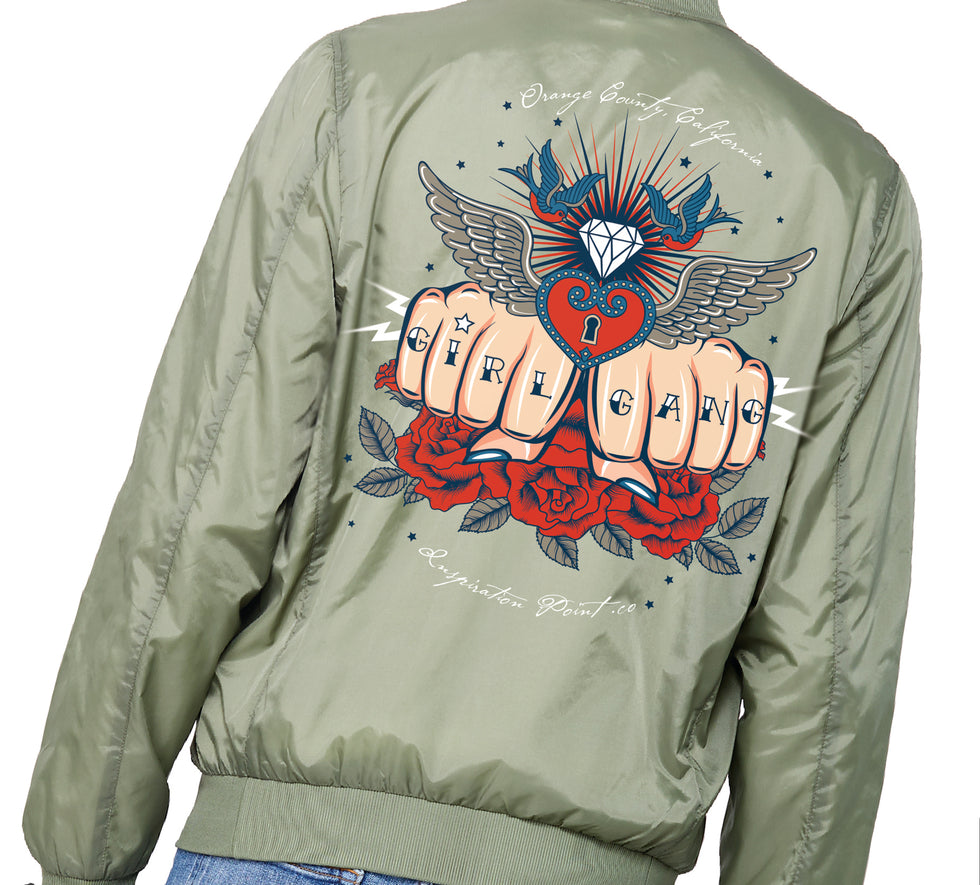 GIRL GANG BOMBER JACKET - COMING SOON!
Starting a girl gang of women aggressively supporting other women so hands up if you want in because if we get enough people, we're totally getting jackets!
PLEASE SHOW YOUR SUPPORT FOR YOUR LOCAL GIRL GANG!
#GIRLSUPLIFTINGGIRLS